CollegeGrad.com Press Info
Brian Krueger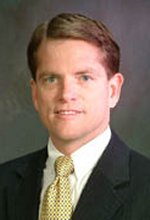 Brian Krueger is available for interviews with national TV, radio, magazines, newspapers and Internet sites.
Brian is the best-selling author of the #1 book for college student job search, College Grad Job Hunter. He has more than 20 years experience as a hiring manager for Fortune 500 companies.
Brian has been interviewed and quoted by CNBC, PBS, Wall Street Journal, New York Times, Washington Post, LA Times and a variety of radio, airlines, magazines and newspapers.
Brian is available for interviews as an industry expert on college/entry level hiring, as well as Internet job search.
He is highly quotable and available for your next story.
Either of the photos on this page may be used in any articles and stories where Brian is being quoted. If you need a B/W photo, please use the following photo: