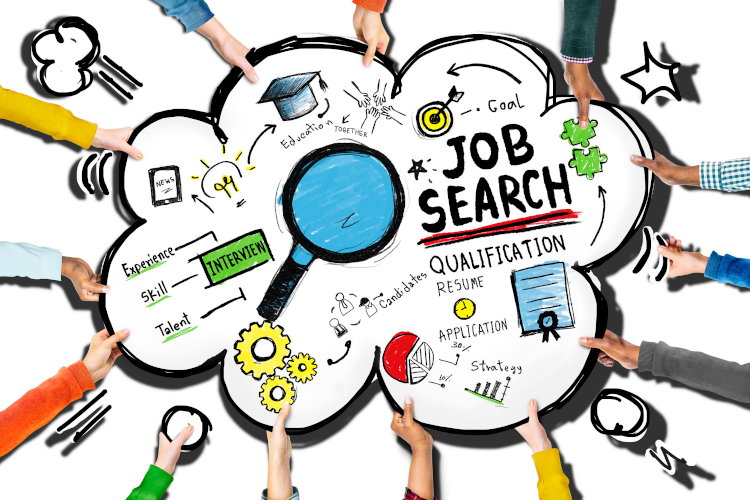 Dozens of teams are eliminated from the tournament by the time the field is narrowed down to the NCAA Final Four. An entire season of basketball comes down to three final games to determine who wins it all. The peak of March Madness descends upon sports fans.
I was thinking about March Madness and how it relates to your job search. There are a lot of analogies, several similarities and one very big difference.
Just like March Madness, your job search comes down to the final stretch. It doesn't matter where you started, as long as you find your way into the tournament. But just as relatively few teams get an invite to the Big Dance, not every job seeker gets invited to the interview. So, just like those chosen basketball teams, the first step is to get the actual invite. It's not enough to just work hard at developing your education and experience, you still need to make sure you package yourself correctly. Just as the NCAA Selection Committee can be rather finicky with their selections, employers can be the same. Some resumes never get a second look due to simple formatting or grammar errors. Make sure your resume is top notch. We have a new Quickstart Resume Generator at CollegeGrad.com which will quickly and easily put your content into our best-in-class resume format.
But just getting the invite isn't enough. That's when you have to be ready to perform on the big stage. Even though some teams may be seeded higher than others, it all comes down to performance on the court. Same thing for job seekers. I've seen hundreds of great resumes flop when it comes to the interview. And lesser resumes wowing in person. The interview is the great leveling factor for job search. Five or ten or twenty candidates, all getting the same set of questions. How do you prepare to be the best? Simple—practice. When you are under pressure in the interview, it is your practice that will carry the moment. Know the questions in advance. Review the top interview questions at CollegeGrad.com, along with the great example answers to those questions.
Along the way, there will be help from coaches (like me and others) who help you practice, help you become better and help you to be a job winning candidate. Yet it will be your own personal hard work that will make the difference and produce the final results.
The March timing is pretty close as well. We're coming down to the final stretch before school ends for Seniors seeking entry level jobs, and for underclassmen in search of summer internships. It's now or never. Time to move the job search forward and make it happen.
At the end of the day, only one team will win the NCAA Tournament. In a way, you could say it's just like job search, where only one candidate will get the job. But that's where the analogy breaks down. Because you're not just in one "tournament," you are in many. So while one opportunity may not work out, there will be many others. And some employers are not just looking to hire one, but many. All you need is one winning bracket to make it all worthwhile.
I am a strong believer that there is a right job and a right fit for everyone in their job search. Your job is to find that job. And we're here to help along the way.